The project "EUROPEAN DAY OF INTEGRATED SPORT" celebrated its end with a major event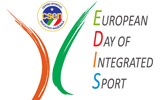 The National final event of the project "EUROPEAN DAY OF INTEGRATED SPORT" took place on November 4th 2015 /Wednesday/ at the National Sports Academy "Vassil Levski" /NSA/ – Sofia, Bulgaria.
The international project aims to promote and disseminate sporting activities with a high social value; to contribute to developing sports, thus reaching the objective of "sports for everybody and belonging to everybody" (in line with the "Sport for All" movement); to establish favourable conditions for a wider development of physical education, sports and health; to promote the model of joint sports exercises between people with and without disabilities.
The Multifunctional hall of the NSA gathered participants from all stages of the project, students of the Sports Academy and people with disabilities from various sports clubs, as well as children from the "Drita" school.
The program of the event included sports aerobics, Baskin (integrated basketball which was presented for the first time in Bulgaria), football, floorball, karate, table tennis, yogates and one of the newest sport for people with disabilities - paraboxing (also demonstrated for the first time in our country). Thus the NSA as a partner in the project fulfill their commitment to organize a local event marking the end of the project.
The "European Day of integrated sports" - May 23 is held with the financing of the European program Erasmus +.
More information can be found on the website:
http://www.europeanday.eu/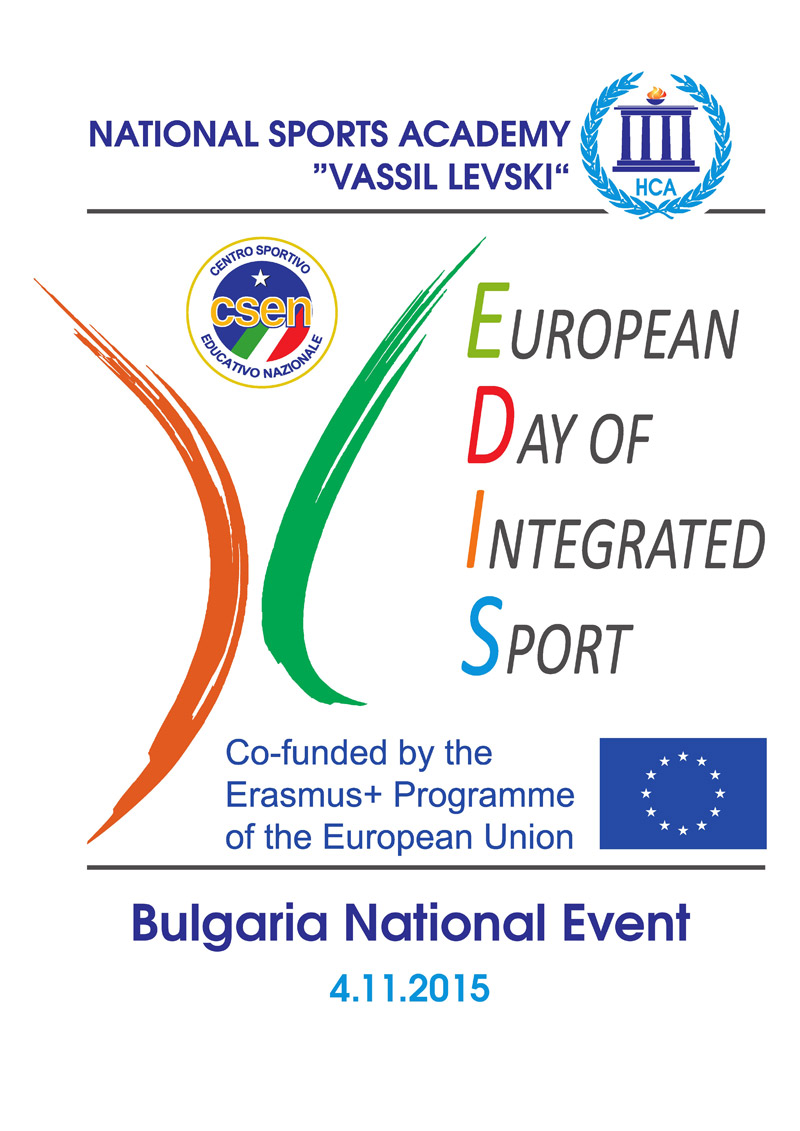 All